Disclaimer: The Industry Talk section features insights from crypto industry players and is not editorial content of Cryptonews.com.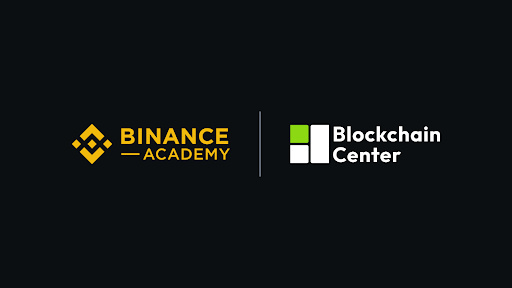 The organizations have partnered to train 1 million students in Web3 technology by 2026. More than 200 universities in over 50 countries will participate in this historic crypto education program.
Binance Academythe blockchain learning hub created by Binance, and Blockchain Center, a nonprofit organization focused on research and education, develops the world's largest Web3 learning program. The Global University Outreach Program combines the efforts of both organizations with the goal of fostering a generation of blockchain-savvy students with the technological knowledge needed to thrive.
The global expansion follows a successful pilot project at universities in Kazakhstan, which saw 22 national universities teach blockchain fundamentals with educational materials provided by the Blockchain Center and Binance Academy. More than 4,000 Kazakh students began blockchain studies this year after initial training provided to 300 educators. The program will expand to more than 200 universities in more than 50 countries.
The Global University Outreach Program curriculum encompasses a wide range of Web3 topics with a particular focus on blockchain engineering and compliance. Through its collaboration with Binance Academy, Blockchain Center will aim to provide specialized training to over 1,000 university teachers. This ambitious educational initiative will instill knowledge that will give students the opportunity to pursue a career in the blockchain industry. It will also provide them with the skills needed to succeed personally in the crypto space.
The two main components of the Global University Outreach Program are blockchain engineering and blockchain compliance. The first will provide students with in-depth practical knowledge of cryptographic protocols, giving them practical skills to pursue a career in blockchain engineering. The 20-week course will cover topics such as the fundamentals of Solidity, Web3 and BNB Chain.
Blockchain Compliance, on the other hand, will educate students on the intersection of crypto and traditional finance, as well as the regulatory requirements and legal obligations that this entails. Over 13 weeks, students will gain insight into the relationship between digital assets and fiscal policy as it relates to major crypto jurisdictions.
Yi He, co-founder of Binance, said: "In the rapidly evolving world of digital finance, blockchain education is a key pillar to drive transformation. Through this educational initiative, Binance Academy and Blockchain Center will cultivate a new generation of skilled talent, ready to propel our industry forward and drive innovation. Let's keep building.
Aidana Kaskyrbek, CEO and Founder of the Blockchain Center added: "The Blockchain Center's goal is to accelerate the adoption of blockchain technology by driving the growth of human capital in the industry. We are proud of our groundbreaking educational initiative, which will significantly improve talent development in the industry. The project provides a strong platform for future professionals to explore, experiment and innovate new solutions in the field.