New York, NY, October 10, 2023 (GLOBE NEWSWIRE) — September 26-27 at the Asia World-Expo in Hong Kong, the world's largest AI and Web3 investment summit, the " EDGE Summit", organized by Vertex Laboratories, concluded successfully. The EDGE Summit received strong support from several Hong Kong government agencies, with the participation of more than 200 academics, dignitaries, investors, entrepreneurs and artists from various countries, attracting more than 5,000 enthusiastic participants. With two main venues, six sub-venues, two large banquets and an innovative DEMO day, a total of over 150 sessions were held, covering a wide range of topics including politics, Web3, AI, IT infrastructure, fashion and cinema. , presenting a world-class collision of ideas.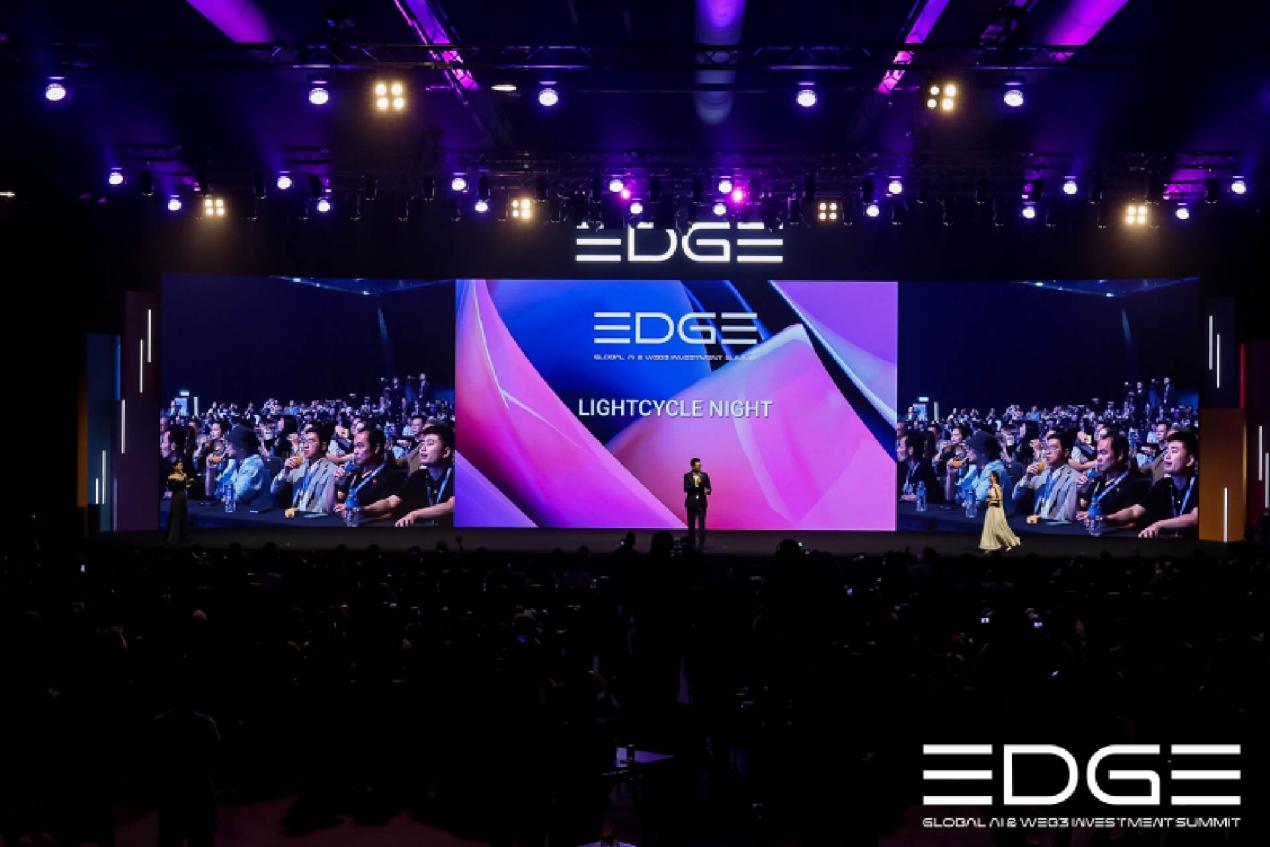 EDGE TOP
Former senior Hong Kong government official Dr. David Chung delivered the opening speech, expressing Hong Kong's strong commitment to the development of the digital economy. He highlighted Hong Kong's determination to strive for a global leading position in the development of Web 3 and AI.
Rocky Tung, Hong Kong official responsible for formulating financial policy, emphasized: "As an international financial center, Hong Kong must retain blockchain technology and related talents to serve the financial sector. This requires the creation of appropriate regulations and a business environment to attract talent and businesses to stay.
Ander Tsui, chairman of the EDGE Summit, co-chairman of the Hong Kong Blockchain Association and founder of Vertex Labs, expressed at the opening ceremony that Web3 represents the field of production relations, while AI represents the field of productivity. There is a fundamental conflict in the underlying logic between AI and Web3. The resource-intensive nature of large AI models makes AI highly centralized from training to operation, while Web3, built on blockchain technology, prioritizes decentralization and transparency.
This fundamental contradiction makes integrating AI and Web3 at the fundamental level quite difficult. However, it is precisely this contradictory logic at the fundamental level that allows AI and Web3 to complement each other. They do not necessarily become the central narrative of each person's development, but can serve as solutions to each person's problems, thereby promoting their respective progress. These two technologies will also bring many new stories, leaving plenty of room for imagination and innovation.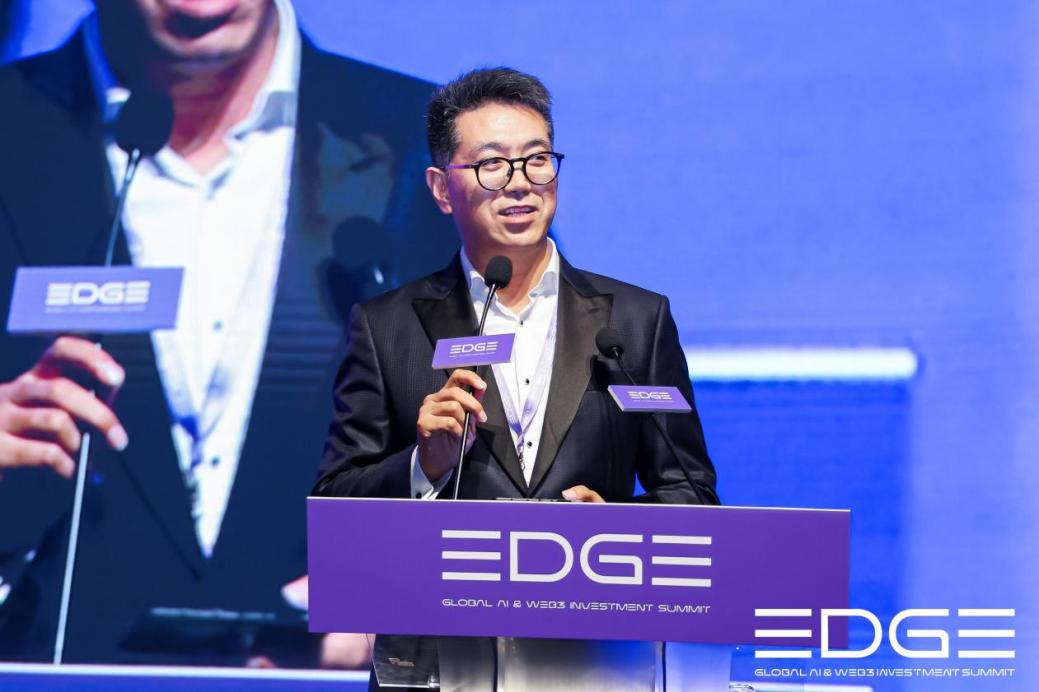 Andrew Tsui
As an organizer, Vertex Labs, a leader in Metaverse, Web3 and AI infrastructure, envisions a future where AI seamlessly integrates with Web3. In this future, elements from the physical world and the Web2 world, such as fashion, art and entertainment, will combine with the concept of the Metaverse. Trendsetters, entrepreneurs and investors will empower each other, driving disruptive innovation through cutting-edge exploration, bold cross-industry collaboration and exciting experiments.
One of the highlights in the field of AI was the launch of the latest generation humanoid robot named Desdemona (Desi). Its creator, Edwin Eyre, revealed the possibilities of personality calculation. Renowned VR scientist Jack McCauley discussed how GPU technology is driving innovation at the EDGE Summit.
Celebrities in attendance included Yat Siu, Alvin Graylin, Dominic Williams, Sing Wang, Livio Weng and many others. They engaged in in-depth discussions and exchanges on various attempts to fully integrate AI and Web3, new directions in the Web3 industry, and whether Real World Assets (RWA) can be a driving force for the next bull market.
In the field of AI, innovators from renowned companies such as Bai Qiang, Ray Chan and Li Zhang have explored the impact of AI on various infrastructures, industries and investment trends. Experienced investors like Richard Wang, Jacky Wang and many others have looked into capital trends and model innovation in AI and Web3.
Caduceus, as the first public channel focused on building the Metaverse, shared its ideas on creating solutions for a Metaverse world. The Vertex Network AI computing network showcased revolutionary advancements in AI computing and cutting-edge rendering. Vertex Network aims to collaborate with different GPU vendors, developers and users to provide a smoother experience for everyday device users, with an emphasis on the principles of technological democracy.
Hape® is a leading European fashion brand that once held the top spot in the OpenSea business rankings. At the EDGE Summit, Hape® founder Matt shared his ideas on how to successfully build a fashion project in the Web3.0 domain. Since its inception, the Hape Discord community has amassed around five million members, roughly equivalent to the population of a medium-sized city in the UK.
The event also included a compelling presentation titled "Renaissance 3.0: Summarizing the Past and Shaping the Future of Entertainment" by former Academy Awards Chairman Sidney Ganis.
A constellation of stars assembled, including movie mogul Sean O'Kelly; Roger Christian, the Oscar-winning production designer for "Star Wars"; Jack Q. Gao, ranked among the 100 most influential people in Hollywood; and music industry investor Stephen O'Reilly. They discussed the new applications emerging in industries like film and music thanks to AI and Web3, they all experienced the adoption and integration of new technologies.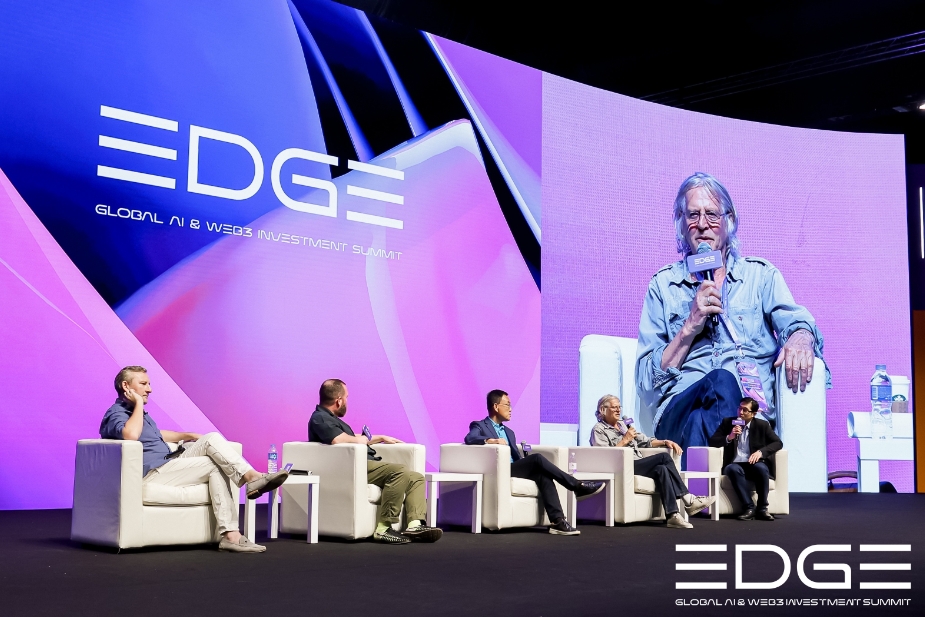 On the evening of September 26, the biggest event of the metaverse era, "LightCycle Night", took place, China's biggest girl group delivered a spectacular performance. Over 300,000 fans worldwide participated in voting through decentralized means, connecting fans with idols via digital wallet addresses. The British singing sensation, as a partner of metaverse platform LightCycle, delivered an exclusive metaverse performance of "Rock DJ" at the gala.
The EDGE Summit, held in Hong Kong, is an important milestone, highlighting the gateway that connects Asia to the world.
Hong Kong benefits from political stability and a very favorable legal framework. With the strong support of the Hong Kong Government, the EDGE Summit will serve as a cutting-edge information exchange and dissemination platform globally, linking connections across the world and unlocking Hong Kong's potential in as an incubation hub for cutting-edge technologies such as Web3. and AI.
EDGE strives to create an unprecedented immersive participation experience using technology and capital to support the stage where art, AI and Web3 seamlessly converge, seamlessly connecting investment, technology and fashion.
Welcome to the future.